The easiest way to enable VisualSVN Server Remote Administration in a non-domain environment is to setup a domain that includes both server and client computers. If it's not possible for some reasons please check the following:
User credentials are not valid
In most cases your non-domain default security context does not allow you to remotely administer VisualSVN Server on the another computer. You should provide an additional user name and password that are valid on a remote computer where VisualSVN Server is installed.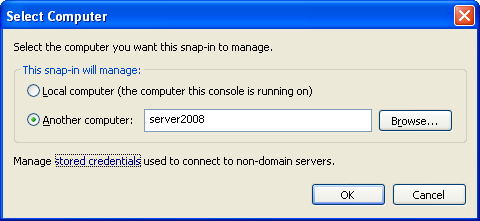 These additional credentials should be stored as a part of your current security context. You can easily enter appropriate user name and password by clicking stored credentials link on the Select Computer dialog.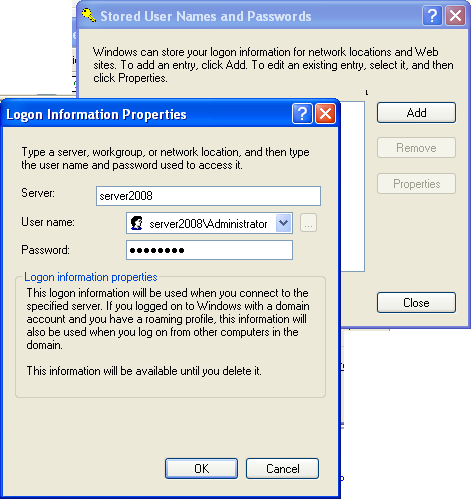 When the Stored User Names and Passwords dialog will be opened you should perform the following steps:
press the Add button on the dialog;
enter appropriate server, user name and password when Logon Information Properties dialog will be opened.